Dumpster Bin in Burnaby Open 7 Days a WEEK
Orange Bins offers bin rental and waste disposal dumpster binsin Burnaby, BC. Callus today for an immediate solution to your junk, yard waste or renovation debris removal problem.
We provide bin rental, dumpsters and waste disposal bins in a wide range of sizes and configurations to fit any size load or loading area. Our trucks are able to get into the tightest locations.
Types of Bin Rental Bins Available to Burnaby, British Columbia
Orange Bins provides customers in the Burnaby area the following bin rental, dumpster rental and disposal bin sizes.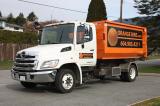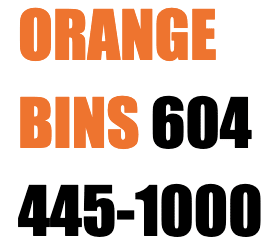 FREE Delivery With Rental in Burnaby
Orange Bin's delivery of Dumpsters and Waste Bin rentals to Burnaby, BC is fast, easy and FREE with the rental of any bin or dumpster!
Get a Quote or Request More information
For more information on delivery or bin
rental of Waste Disposal Bins in Burnaby, please
call Phone: 604-445-1000